It's 2017. I'm sat in Costa with a friend who runs an editing company.
"I'd love to start my own copywriting business," I admit. "But I can't imagine having clients who'd hire me to write for them."
Jump a year into the future…it's Monday 3rd September 2018. 
This time, I'm sat in a windowless basement office, tapping away at my keyboard, working on my first project as InkHouse – my new copywriting business. 
I'd left a full-time job three days before and to be honest, I had no idea what I was doing.
Lucky for me, a couple of enquiries had trickled in through LinkedIn and by the end of that week I had a second client too.  
Not long after that, I was offered a full-time copywriting job (one I hadn't applied for). I seriously considered it. After all, what did I know about business? Could InkHouse really work?
With a young baby counting on me, setting up a business was a mighty big risk. But there was a quiet voice inside me that said, "Just give it a chance. Maybe you'll surprise yourself."
So – despite the enticing call of a stable salary, holiday pay and sick pay – I declined the informal offer. I'd left my old job to steer clear of working for anyone else, and the last thing I wanted was to go straight into working for another company.
I went back to my basement office, and I've been grafting away building my copywriting business ever since. 
Today, InkHouse is a year old. But before I go into the highlights of the past 12 months, I want to be real with you. 
This year has been so challenging. I left my old job so that I could stop working evenings and weekends, and somehow I've found myself doing the same thing for InkHouse (I'm working on that). 
There have been highs and lows, smiles and tears, happiness and pure frustration. There have been late nights, long weekends and lots of sacrifices.
In this post, I'm giving you the highlights, but I want you to know that there's a story behind every one of them. Nothing was easy and nothing was glamorous.
But the positives clearly outweigh the negatives, because I'm still here doing it and I wouldn't have it any other way.
So, let's get to it. Here are the top 7 moments of my first year in business.
1. When InkHouse made me more money than my last full-time job (even with 2 months off)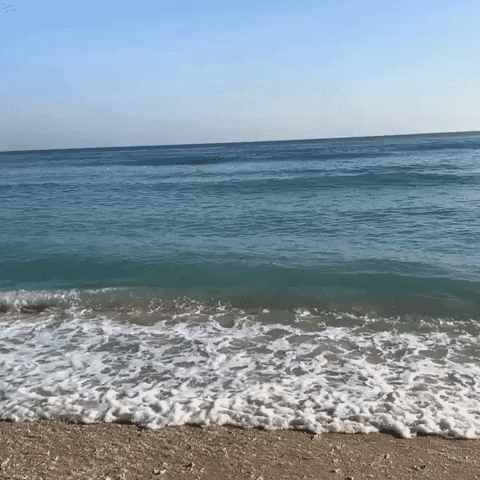 I'd be lying if I said money wasn't one of the reasons I started InkHouse (flexibility was another). You see, I had the sneaking suspicion that I could make more money working for myself. 
I also hated the idea of asking someone else for a salary increase whenever I wanted to earn more. I don't like asking people for things, and I don't like relying on anyone but me. If I want to make more money, I know I can rely on myself to put in the work that's needed.
So when InkHouse made me more money than my last full-time job (even with two months off for two holidays), I was really proud of myself. 
To be clear: I'm not rich (I'm working on that too ha!). But I made that money without depending on anyone else to give it to me. And that feels so good.
2. Publishing my ebook
Back in December 2018, I wrote a blog post about my plans to create an ebook and an online course.
Full transparency: I wrote that blog post as a kind of commitment. I knew I'd only write the ebook if I announced the idea publicly. So I put my ego on the line, knowing I'd write it if I announced it.
It took a lot of planning, a lot of writing, a lot of deleting, a lot of rewriting, a lot of editing, a lot of late nights and a whole lotta drafts, but I got there in the end.
I've always wanted to write a book, and though (I admit) it's not a novel (it's not even a novella), it's still something that I created from nothing. It's mine, and it'll always exist – even when I don't. 
My ebook is called 6 Secrets to Writing Web Copy that Converts: A simple guide for struggling non-writers.
Get your *free* copy at www.inkhouse.org.uk/6-secrets 
3. Getting a mentor
If you're in business and you don't have a mentor, I want you to stop whatever else you're working on and start thinking about where you can find one – now.
My copywriting coach and mentor is the amazing Belinda Weaver. Since joining her copywriting community and signing up for her course, my business has made unbelievable strides.
Yes, it's an investment, but I've made that investment back many times over in just a few months.
Having a mentor means I have someone to ask advice, someone to bounce ideas off, and someone I can look up to.
Do you know how much time and money I save by having just one person that I can go to? I don't need to spend hours Googling stuff, I don't need to be part of billions of Facebook groups, and I don't need to lie awake at night wondering if I'm on the right track. 
Joining a community of like-minded copywriters has been invaluable. I've made a bunch of new friends who understand me, and who are in the exact same position as me.
4. Becoming a case study
After being part of Belinda's community for a few months, I'd made enough progress that Belinda asked me to be a case study for her mentoring programme. 
She felt my business growth was impressive enough to illustrate what could happen when you joined her coaching group.
Now, to put this into context, I used to listen to Belinda's podcast on my lengthy commute home when I was in my last job. I hung onto her every word, wishing that one day I'd have what it took to start my own copywriting business.
Belinda's a copywriting celebrity (who's been interviewed by marketing celebrity Amy Portfield by the way), so being mentored by her is mind-blowing to me.
To then have her validate me and my work by asking me to be a case study was unbelievable.
I didn't share this win at the time, because I feel a bit icky sharing my achievements (this blog post has been challenging to write), but this was definitely one of the highlights of my year so it had to make the list. 
5. Delivering copywriting workshops for Lloyds Bank
I've been delivering copywriting workshops to business owners and marketing professionals since January 2019. 
My workshops started off free, but then I started charging for them. It felt amazing to have business owners pay a significant amount to learn from me. The best part was the feedback I got. People came to me for help, and they went away feeling like I'd delivered.
Things took an unexpected turn when Lloyds Bank asked me to deliver a free workshop for local business owners. Obviously… I said yes!
When that first workshop went well, they asked me to deliver a few more. I've got my second one in a couple of weeks' time and I'm so excited to step away from my laptop and meet more business owners.
I'm currently working on turning this short workshop into a more detailed, online course, so people like you can improve their copywriting skills from the comfort of their own home. 
My online course opens on 24th September 2019. Sign up for email updates here.
6. Hiring an assistant 
Being able to afford an assistant was one thing, but getting to the point where I valued my time, strengths and weaknesses enough to start outsourcing tasks was something else.
My assistant helps me mostly with admin, as well as doing some proofreading and editing for me. Finding the time to delegate tasks is hard, but after a few months of trying to do everything myself, I realised I needed help. Paying someone to do general (but important) tasks, so I could focus on doing the things only I can do, was well worth the investment.
I definitely recommend you consider doing the same if you're able to. And the great thing is that technology means they don't even have to be in the same city (or country) as you.
I work in my co-working space, but my assistant works from home, which means I'm able to give him the flexibility that I value so much. 
7. Getting to grips with networking
Wow, do I hate networking. I find it awkward and uncomfortable (despite the fact that I'm very much an extrovert). 
But this year, I decided to get over it. As recommended by the Being Boss podcast, I set an intention word for 2019: 'CONNECT'. That meant my main focus all year was going to be making new connections and building new relationships. 
So that's what I did. Even though it still makes me uncomfortable, I sign myself up to networking groups and go to as many events as possible. 
I've stopped thinking about it as 'networking' (that word sounds so cold, doesn't it?), and I've started thinking about it as 'meeting people'. Because that's all it is, really. 
I've gone the extra mile to put myself out there, and it's paid off in spades. It just goes to show that sometimes, you've got to step out of your comfort zone in order to grow. 
So what's next for InkHouse?
I have 3 things I'm going to focus on over the next year:
Establishing a work/life balance
This first year of business has been so fun, but it's definitely been gruelling. I'll be creating more boundaries around my personal time so that evenings and weekends are mine again.
Launching my online course
I've been working on turning my face-to-face workshop into an online course. I'll finally be launching the beta version on 24th September 2019. 
Right now, my focus is to create a valuable product that will teach business owners, marketing professionals, newbie copywriters and non-profit sector professionals how to write copy that sells.
Sign up for email updates about my course here.
Upping my skills
I want to keep bettering myself as a copywriter and business owner. I've still got so much to learn, and I want to be in a position where InkHouse is the place to go to for copywriting. 
The only time I feel restless is when I'm not learning, because when I'm not learning, I'm not growing. 
So as long as I carve out space for my own growth, I'm sure InkHouse will keep growing with me.
Sign up to my mailing list and get my free ebook 6 Secrets to Writing Copy that Converts: A simple guide for struggling non-writers.